Boating activities to do on a cruise
Spending your holidays at sea is an opportunity to discover sumptuous landscapes and to enjoy the most beautiful beaches, but it is also the possibility to have fun in the water thanks to the numerous water activities to be done on a cruise. Kayak, paddle, snorkeling but also jet-ski and other entertainment await you!
Are you interested in the principle? It's simple: you book a cabin with your own private bathroom, as you would on a cruise ship. But instead of finding yourself in the middle of thousands of passengers, you're only a privileged few on board, while your professional crew takes care of the boat and a chef prepares all your meals.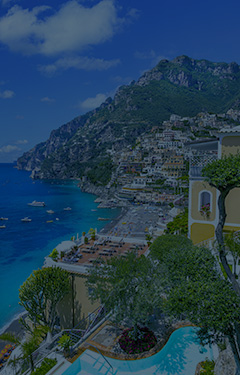 Holidays in Italy
Boat with authenticity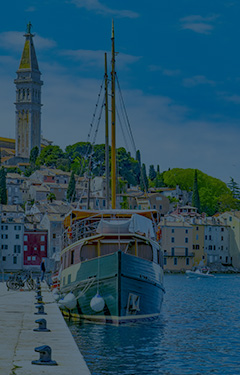 Holidays in Croatia
Relaxation on a sailboat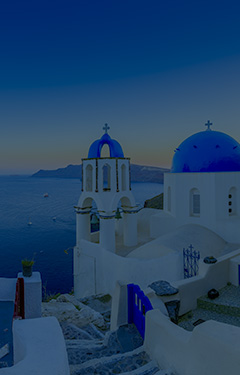 Holidays in Greece
A varied archipelago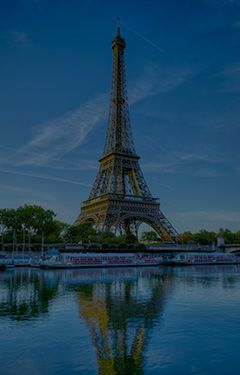 Holidays in France
Sailboat cruises
Yacht charter
Because you never get bored on a yacht!
Once aboard your ship you will discover the world of a floating city combined with an amusement park. This means that you will never be bored, quite the contrary. For the most perceptive, you should know that a superyacht, like those you can find on PRESTIGE  for instance, has shops where you can buy basic necessities with your magnetic card.
Different types of cruises
Choosing the cruise that suits you the most
Family catamaran cruises
What is a private cruise?
Privatizing a catamaran consists in renting the boat with its skipper (see a hostess and/or a cook). Your cruise is therefore tailor-made! You agree with your crew (family or friends) in consultation with your skipper on the itinerary and programme you wish to establish for your holiday. The skipper, who is also the captain of the yacht you are renting, will give you good advice to help you discover the coastline of the destination you have chosen.
A schooner (gulet) or caïque
It is a traditional sailing boat made entirely of wood, it is a very spacious, very well equipped, comfortable boat. A team of professionals is at your service throughout your stay. The cook and the host will prepare delicious local dishes, they will share their knowledge and experience to help you discover the most beautiful ports of call in the region. A wide range of water toys (paddle, kayak, banana…) for your pleasure and well-being.
Schooner cruise
What is a schooner cruise?
Cruise ship activities
Unusual cruise ship activities
Are you leaving on a cruise in a short time and are you looking for unusual cruise activities to make your holiday unforgettable? We offer you unusual activities on a cruise, enough to bring back your head full of incredible memories.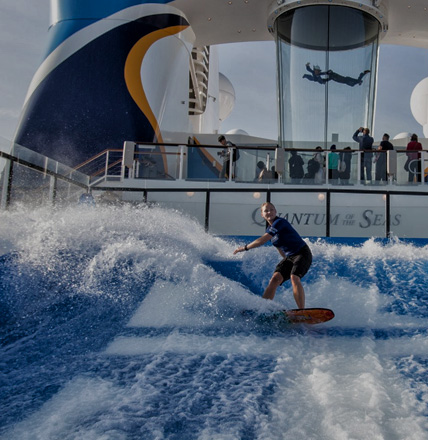 Surfing on the open sea
With Royal Caribbean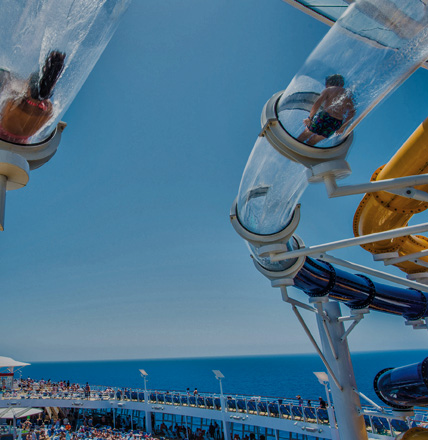 Doing tree climbing
With Norwegian Cruise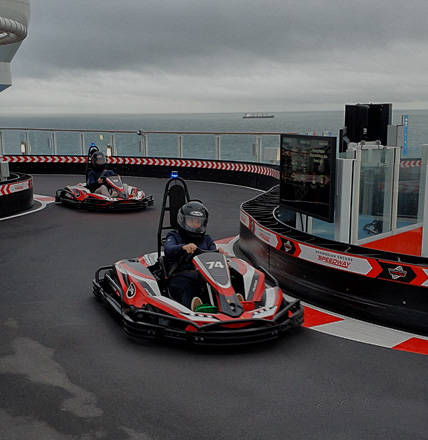 Driving a Formula 1 car
With Costa Croisières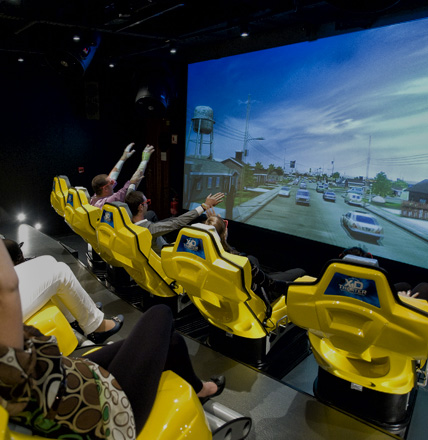 Watching 4D Cinema
With MSC Cruises
Children on a cruise
Going on a cruise with children: what activities for them?
Cinema, ice rink, youth programs, water activities, shows … Cruise companies offer a multitude of entertainment for young children and teenagers. Cruising with children will allow you to discover new activities to make this cruise a trip full of entertainment! Many companies offer different services and activities for children to make your cruise an unforgettable experience for the whole family.

You will find pools with slides on most ships, but also pools with lifeguards around the pools.
You can find different projections suitable for children. You have the possibility to consult the whole programme.

It is possible to leave your children in safety and go to your own entertainment on the ship or on excursion.

Several games around the senses will be highlighted such as artistic workshops, circus shows , etc.